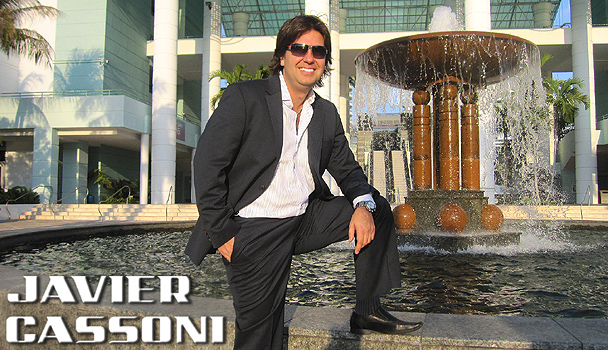 Javier Cassoni arrives impeccably dressed and greets everyone around him at a South Florida restaurant where he is going to be interviewed. You would never know this young man with a calm demeanor is the VP of CASSONI, LLC, a successful company that closes the gap between worldwide designers and high-end Italian furniture and lighting.
COMPANY BEGINNINGS
CASSONI is a family-owned company, started by Javier Cassoni's grandfather that for the past 60 years has been manufacturing high-end furniture both in Italy and in South America. Since May 2002 they started working in the United States when they opened CASSONI LLC in Miami, "From that moment we started representing 25 Italian companies, and today that number has increased as we represent and distribute furniture and lighting items from 90 Italian companies," stated Javier Cassoni.
MIAMI LOCATION
There are many reasons why it was beneficial for CASSONI to be in Miami. First of all, they always wanted to expand the company, which is based in Italy and South America. The highly interesting and challenging United States market perfectly fit the products his company had to offer. That is why they decided to expand. Why did they choose Miami? "Because Miami is not your average American city," explains Cassoni. Being in Miami allows CASSONI to be in contact with the entire world, and to meet clients from all the United States since they have their second or third home here. Additionally, his business can reach all the South American individuals that come to Miami looking for trends, designs, and high-end furniture they do not find in their countries. Other cities such as New York and Los Angeles also have this international appeal, but Javier Cassoni has a very special connection with Miami, "I have been coming to the city since I was 14 years old; the weather and the friends make me feel at home."
FURNITURE AND LIGHTING
The products that CASSONI sells are furniture and lighting items, and furniture is a very broad word, "because one can be talking from a sofa and a table to entire bedrooms, living rooms and dining rooms." CASSONI sells different styles of Italian furniture: contemporary, traditional, transitional, modern and even luxury style. Those same style categories apply to lighting.
CLIENTELE PROFILE
CASSONI's furniture and lighting items are only sold to a very specific and highly knowledgeable audience, as the Vice-President of the company states: "Our high-end products are sold exclusively to designers and architects since they are individuals who deeply understand the level of our products." These designers are the ones who help in the marketing efforts of the company as they recommend CASSONI to fellow designers. "The best publicity that we have is when after finishing their work the designers are congratulated by their clients. Word of mouth has allowed CASSONI to grow. If you do your job successfully and maintain the standards of quality you promised, the client will always be happy."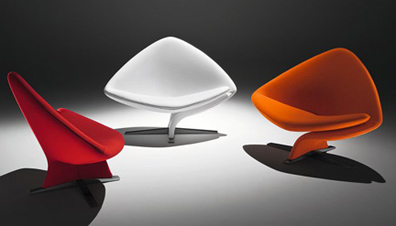 Originally, when the Miami location opened in 2002, most of CASSONI's clients were from the United States, specifically from Florida, but today their clients come also from New York, Boston, Philadelphia, Chicago, Los Angeles, Las Vegas and Minneapolis among others. The company has received as well numerous orders from locations such as Argentina, Colombia, Brazil, Venezuela, Mexico, Costa Rica, The Bahamas, Trinidad and Tobago, Cayman Islands, and Tortola in the British Virgin Islands.
THE UNIQUE ITALIAN FURNITURE
Italian products worldwide are known to have a very good reputation. Italian furniture is very distinctive because of its high-end design, high-end quality, their woods, and the finishing given to the products. Javier Cassoni explains that what sets Italian furniture manufacturers apart is their never-ending ability to innovate. "What gives the Italian designs a competitive advantage is that even though other companies will copy them, the following year, the Italian designers will come up with a new and improved idea. The Italian products always involve trends and fashion and they leave everyone behind." It is not coincidence that the Italian fairs are the most visited furniture and lighting fairs in the entire world. For example, the Milan Fair, the biggest fair in the world, is one CASSONI attends every year. "It takes place in April and it is located in Italy because Italians know how to successfully combine excellent designs with flawless execution."
KNOWING THE PRODUCTS YOU SELL; KNOWING THE QUALITY YOU OFFER
Every time the CASSONI staff asks themselves what differentiates them from the competition, they try to think of new ways to make the life of their clients easier. What makes CASSONI different from other companies? The entrepreneur is proud to say there are many reasons, "First of all, it is a family-owned company that, by being in this business for the past 60 years, knows very well the manufacturers in Italy. In South America we have been working with more than 200 Italian companies for the past 50 years. We can count on our suppliers and they can count on us. We know the products we sell, we know the people we work with, we know the quality we offer. That is something that makes us different."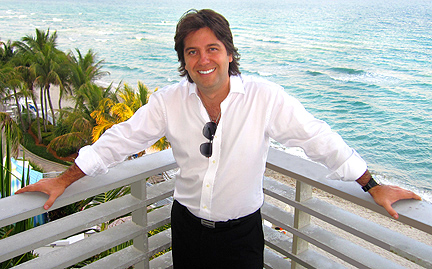 MAKING THE DESIGNER'S LIFE EASIER
Generally it is very rare to find a distributor in United States that deals with the number of Italian companies that CASSONI deals with. Initially they worked with 25 companies,
but after years of success, they now work with 94 lines, which means that a client can do a very big house with different products from several manufacturers without having to go to 20 or 30 different show rooms or distributors. "That is making life easier." Designers can count with CASSONI and its more than 25,000 products. CASSONI's clients can furnish a complete house, an entire villa, a hotel, a building lobby, restaurants, boutiques, showrooms, or any contract or residential project. Cassoni illustrates how convenient it is to find all the items under the same place: "When they come to CASSONI, they do only one purchase order, they send only one check, and we do only one delivery with the products so they receive all the furniture at the same time. Our mission is to make their life easier and simpler."
"WHEN WE SAY 12 WEEKS WE MEAN 12 WEEKS"
CASSONI can deliver in 12 weeks without delays that could create serious problems for the designers. They have one 40-feet container leaving Italy to Miami every five days. The manufacturing process takes between 30-45 days, whether 6 chairs or 100 are being produced. Then, one week in Italian customs has to be added, as well as the 25 days of transit, and the one week of custom clearance in Miami. When the products arrive, they are received and inspected in the CASSONI warehouse, and they are finally placed in local delivery. This process comes up to be 12 weeks. Delivering in this time frame and allowing the designer to have the items on time is something Javier Cassoni is extremely proud of. "Twelve weeks is CASSONI's normal lead time and is something we are very proud of and that we believe it has to be respected. When we say 12 weeks we mean 12 weeks."
TAKING CONTROL OF ALL DELIVERY OPERATIONS
The customers' biggest concern, as Javier Cassoni explains, is the delivery, but that is something CASSONI provides to them. They do deliveries to the designers' warehouse and they also do what is called White Glove Delivery. For example, CASSONI has many New York designers that order from them, and want them to go to NY to install the furniture in the apartments of their clients, and they can do that by offering a White Glove Delivery. In addition, they have their own receiving warehouses in New York and California and they work with many other receiving warehouses.
If designers are working in a project outside of the U.S., they can perfectly order products from CASSONI and the company can deliver them CIF to the port of the country they want the products to be delivered at. In some very special cases, when the designers need the products right away, CASSONI can always ship them from Italy by air instead.
Handling the delivery is extremely important for CASSONI, and that is why they do not rely on someone else as they prefer to take control of all the operations to ensure that the products are properly loaded in their container, as Javier Cassoni explains; "By doing so we know what we are loading and we make sure that the client will be satisfied when receiving the pieces in excellent condition. We control the products from the time they are ordered to the delivery, unless clients decide to pick-up the products from our warehouse".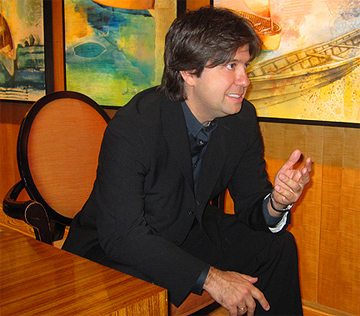 MAKING IDEAS AND DESIGNS HAPPEN
It is very important for the client and for today's economy to know about prices. The VP of CASSONI explains that a direct distributor that has been dealing with Italian suppliers for the past 60 years obviously is going to have good prices. Because they load their own containers they also get better prices in origin. Since they do several deliveries in the United States they can get good prices from shipping companies. After dealing with suppliers and buying quantities not only for USA, but also for South America, they always get good prices. "What we do is to translate those prices to our clients and simply putting our normal profit on top of the products. Most importantly, our clients can be able to accomplish their designs and ideas. We make that happen," states Javier Cassoni.
THE IMPORTANCE OF BEING UP-TO-DATE
CASSONI always looks for the new trends and to do so they are always traveling to different fairs around Europe; they visit the most prestigious ones: Milan, Verona, Cologne, Frankfurt and Paris, just to name a few. They look for new designs and new companies as they are always updating their products and website, which is one of the biggest Italian furniture websites as it counts with 25,000 listed products. Cassoni tells us that in order to always be updated you have to travel, whether is to Europe or to Asia, "We are loyal to Italian products, but we visit Germany, France, and China just to learn about the new trends and to know what the competitors are doing."
NO MINIMUM WITH CASSONI
The minimum quantity restriction does not exist with CASSONI. "Four years ago, we received a request from a Chicago designer that was working with a client that wanted only one barstool that she saw in our website, and she needed it to be delivered to New York. The designer was very thankful and four months later she was working on a huge job in New York and she called us to furnish the complete project." There is no minimum with CASSONI, "Today it might be only one table, tomorrow it could be 10 tables, and in two years it can be 200," states Javier Cassoni.
SELLING TO THE MOST EXOTIC COUNTRIES
Promoting 90 lines through the traditional catalog system and finding the right piece in such a huge quantity of books can become extremely time-consuming. This is where the technology comes into play as their website www.cassoni.com became more important year after year. They have around 25,000 items listed in their virtual catalog, separated in different categories. The designers can find the products they need, which are located by area and product. "Let's say you need a contemporary-styled coffee table. You would go to cassoni.com, then to the Furniture section, select Contemporary for style and Living/Dining  for the area section, and finally click on Coffee Tables. Bravo! Coffee tables with contemporary styles from all the companies will show and you will not have to review endless catalogs to find what you are looking for. It is all a couple of clicks away."
According to Javier Cassoni, most of the designers use the Internet nowadays, "It is easier for them as they can go to www.cassoni.com, enlarge and download product images, and send us requests by e-mail. We have a dedicated staff working in our website, answering questions and giving quotes."
Thanks to the World Wide Web CASSONI is selling to clients from the most exotic countries, ones they never expected to reach. CASSONI is using the technology to make the company grow and the designers can find what they are looking for in a faster way. CASSONI also sends to their e-mail database, every 10-15 days, e-mail blasts, which contain information regarding new products and trends. More recently, CASSONI also started having a presence in the social media networks.
As Javier Cassoni leaves the restaurant he receives a call regarding his upcoming trip to Italy, which will allow him, once again, to have the opportunity to share the latest high-end furniture and lighting masterpieces with the entire world.

– Para la versión en Español de esta entrevista haga clic aquí –
– Per leggere questo articolo in italiano cliccare qui –