¡Celebramos 20 años! Celebrating 20 years!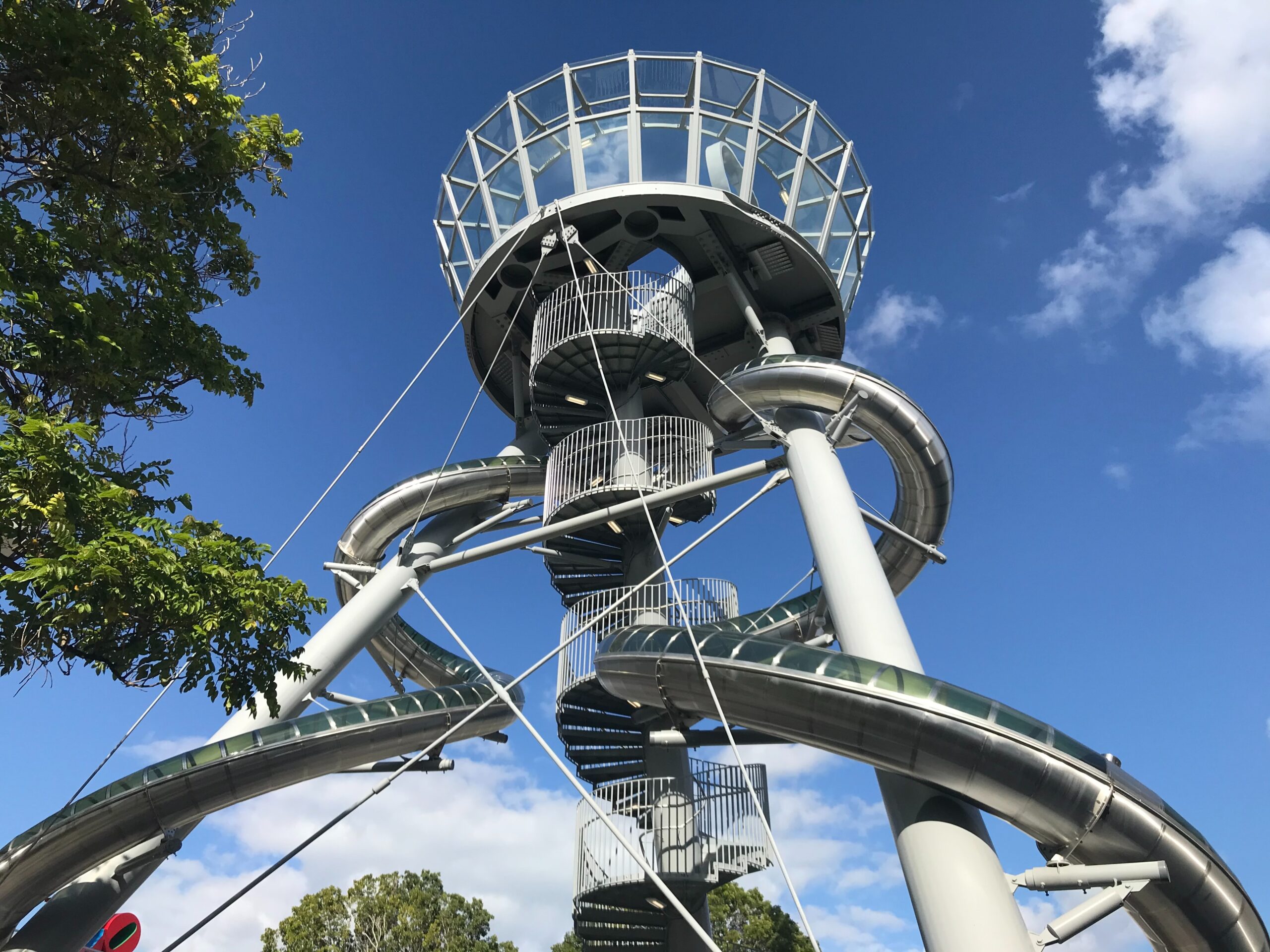 MISIÓN
Aventura Americana es una revista pionera, fundada en el año 2002, con alcance internacional que cuenta con reconocidos profesores y periodistas como editores y directores. Más que una revista, Aventura Americana es una visión integral que incluye noticias positivas de Aventura, la región y su gente. Las publicaciones de Aventura Americana brindan información actualizada sobre tendencias, destinos turísticos, entretenimiento y deportes para lectores hispanohablantes del sur de la Florida.
MISSION
Established in 2002, Aventura Americana is a pioneering magazine with an international reach that has renowned professors and journalists as editors and directors. More than a magazine, Aventura Americana is a comprehensive vision that includes positive news from Aventura, the region and its people. Aventura Americana's stories provide updated information on trends, destinations, entertainment and sports for Spanish-speaking readers in South Florida.

AUDIENCIA
La audiencia primaria es la de adultos de habla hispana (35+) de los condados de Miami-Dade y Broward, mientras que la audiencia secundaria es la de hispanohablantes de otros condados de la Florida. Debido al alcance internacional del sitio web, la audiencia se ha extendido a otras naciones, entre las cuales se destacan España y México, así como Uruguay, Argentina, Chile, Colombia y Ecuador.
AUDIENCE
The primary audience is Spanish-speaking adults (35+) from Miami-Dade and Broward counties, while the secondary audience is Spanish-speakers from other counties from the state of Florida. Due to the international reach of the website, the audience has spread to other nations, including Spain, Mexico, Uruguay, Argentina, Colombia and Ecuador.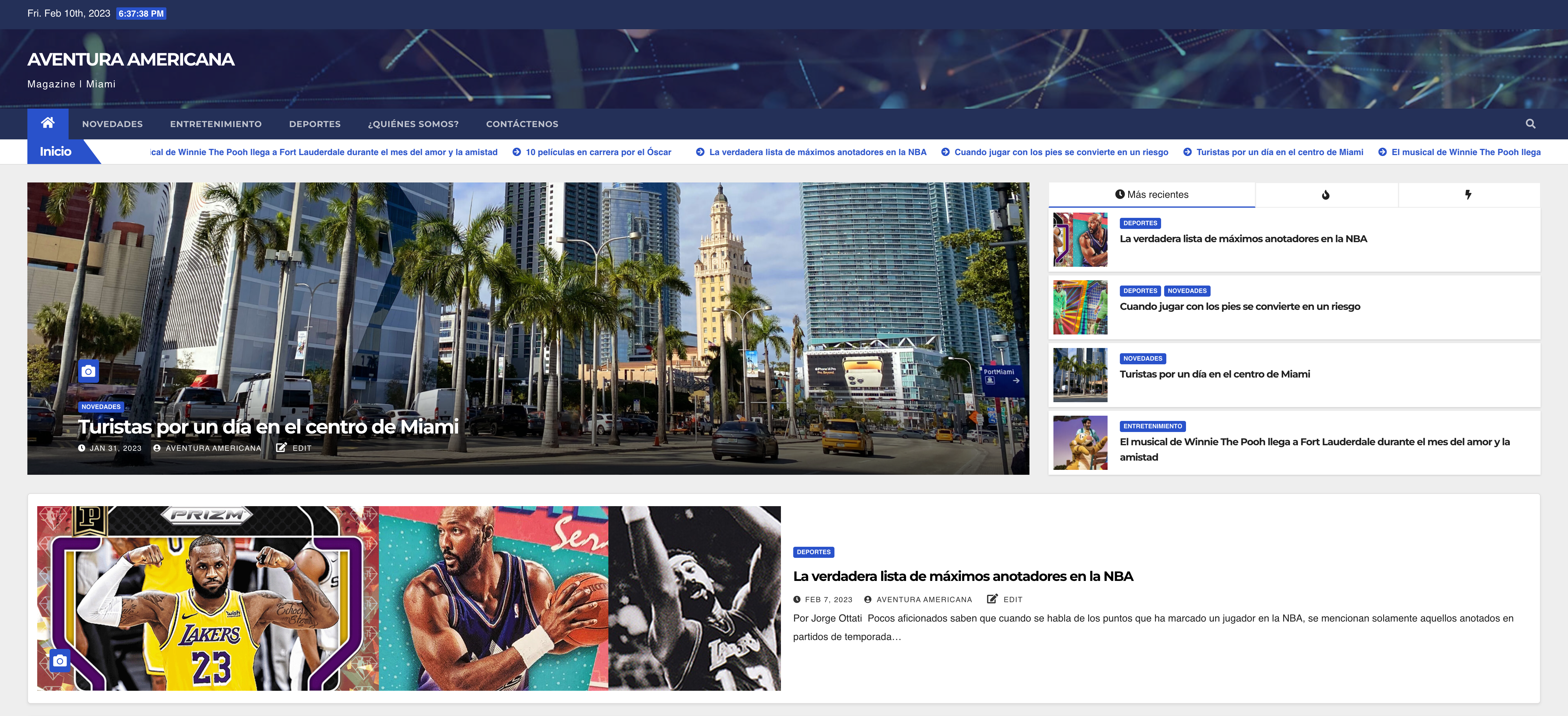 CONTENIDO
El contenido se centra en las novedades de las comunidades locales y los eventos de interés dentro del mundo de los viajes, el espectáculo y el deporte. La publicación se distingue por destacar los aspectos más positivos del sur de la Florida.
CONTENT
The content focuses on highlighting what's new in the local communities and sharing events of interest within the world of travel, entertainment and sports. The publication distinguishes itself by highlighting the most positive aspects of South Florida.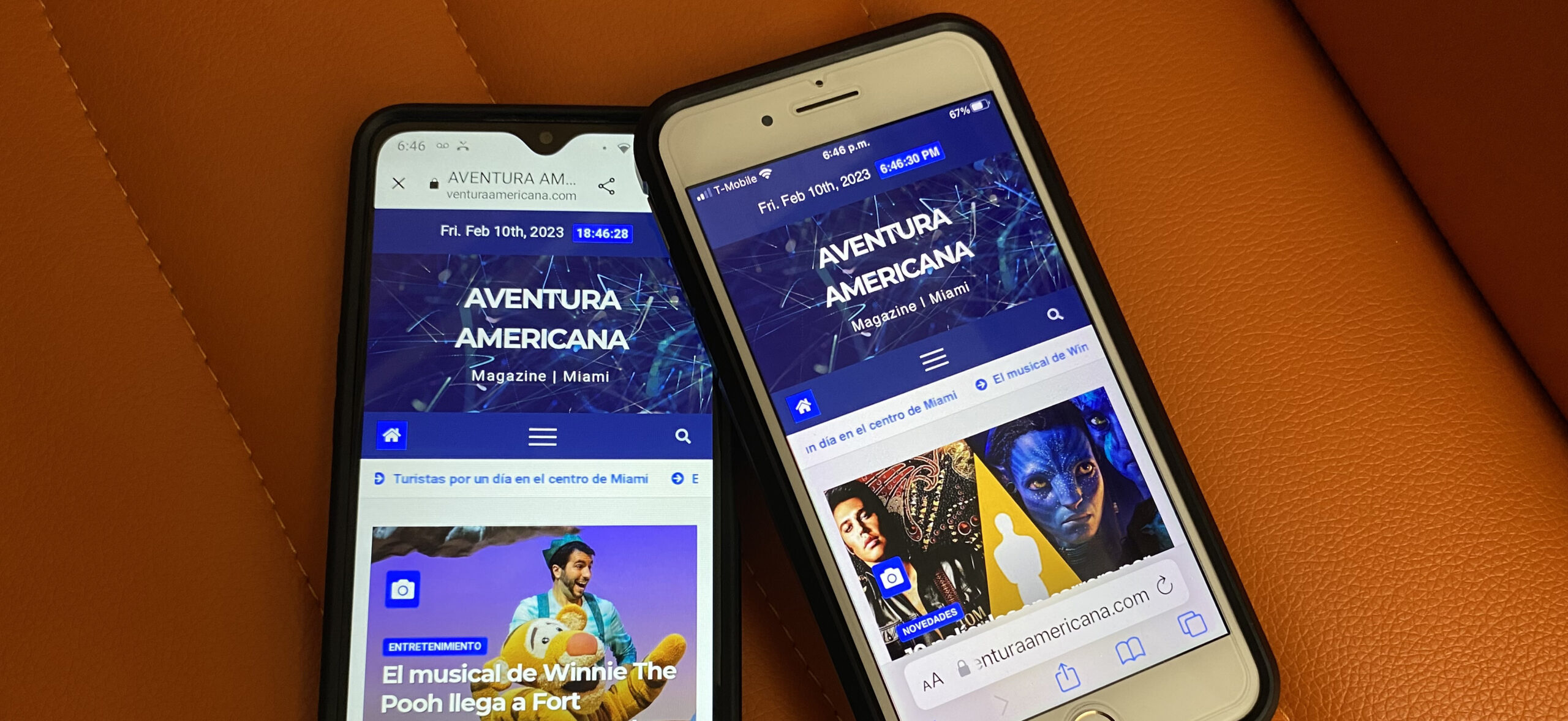 EDITOR
Jorge Ottati es un renombrado experto en el campo de las comunicaciones con más de 30 años en el periodismo. Mantiene el rol editor con Aventura Americana desde los inicios de la publicación. Ottati está por recibir su cuarto título universitario: un máster en comunicaciones de la Universidad West Texas A&M.
EDITOR
Jorge Ottati is a renowned expert in the field of communications with more than 30 years in journalism. He has held the editor role with Aventura Americana since the beginning of the publication. Ottati is about to earn his fourth college degree: a master's in communications from West Texas A&M University.

CONTACTO
Nos pueden contactar a través de nuestro correo electrónico: director@aventuraamericana.com.
CONTACT INFORMATION
You can contact us via email at director@aventuraamericana.com.